by Hannah Dillon on 25th Feb 2022 in News
In this weekly segment, ExchangeWire sums up key industry updates in media, marketing, and commerce from around the globe. In this edition: Walmart reveal USD $2.1bn (~£1.54bn) ad business; triple acquisition boosts growth for Kin + Carta; Meta looks to TikTok to keep pace of competition; and Donald Trump launches new social media app in rivalry with Big Tech.

American commerce giant, Walmart, released their Q4 FY21 report last week, revealing, for the first time, that their global ad business, Walmart Connect, reached a hefty USD$2.1bn (~£1.54bn). Doug McMillon, CEO and president of Walmart, commented on the report, "we're being aggressive with our plans and executing on the strategy. It's exciting to see how the teams are simultaneously navigating today's challenges and reshaping our business."
Walmart Connect, launched in late January 2021, is an advertising business, formally known as Walmart Media Group, who offer marketing services to small and medium sized businesses. The service sells digital ad space to consumer product companies, as well as other advertisers. According to reports, Walmart CFO, Brett Biggs, told investors, "we expect Walmart Connect to continue to scale over the next few years with plans to become a top-10 ad business in the midterm." It's evident that others agree with Biggs' statement, as Morgan Stanley, an investment research platform, previously estimated that the retail corporation have the potential to reach USD$4bn (~£2.9bn) by 2025.
Within the report, Walmart also revealed that their fourth quarter revenue exceeded market expectations, reaching over USD$150bn (~£110.16bn) for the first time. Their shares rose 2.3% on Thursday morning.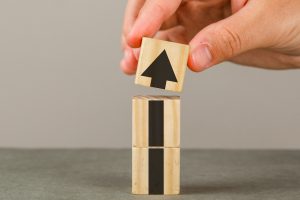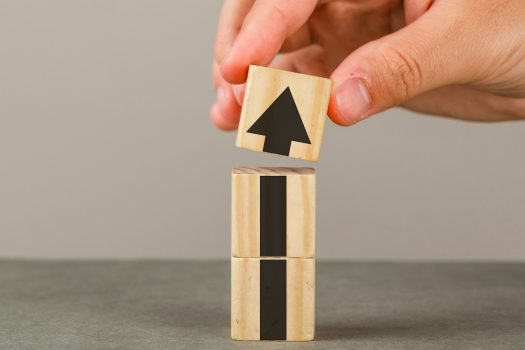 Global digital transformation consultancy, Kin + Carta plc, have announced three acquisitions; Melon AD (and its subsidiaries); Loop Integration LLC; and Octain.
The acquisitions follow Kin + Carta's strategy for growth, both organically and through acquisitions that increase their reach and enhance their digital transformation capabilities. The total payment for the three acquisitions combined is capped at £30.4m, with total initial payments estimated at £20.1m.
By acquiring Melon AD, a digital transformation consultancy firm with presence in Kosovo, Bulgaria, and North Macedonia, Kin + Carta expand their capacity for nearshore software development, enabling high value delivery for their global clients while simultaneously lowering costs.
In turn, through the acquisition of Silicon-valley founded artificial intelligence (AI) platform Octain, Kin + Carta will have access to a responsible AI platform, allowing them to efficiently predict supply chain shortages, measure customer retention, and increase data-driven decision making.
While Kin + Carta already owned 50% of Loop Integration LLC, by extending their ownership to the entirety of the Chicago-based e-commerce platform, the company has further strengthened their own digital e-commerce offering.
Kin + Carta chief executive officer, J Schwan, said of the acquisitions: "We are very pleased to announce three strategic acquisitions today: Melon Group's exceptional engineering talent in the emergent tech hubs of Bulgaria, North Macedonia and Kosovo provide our clients with another high value, lower cost software development choice.
"This, along with the acquisitions of Loop in the fast-growing e-commerce sector, and Octain with its socially responsible AI data platform, all strengthen Kin + Carta's position as a scaling pure play digital transformation consultancy."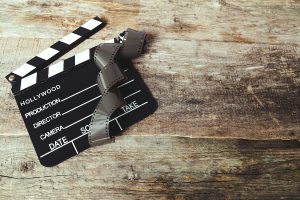 Meta have launched a TikTok-esque short-video feature, Facebook Reels, in an attempt to keep up with their social media rival after revealing a USD$300bn (~£220.57bn) market value hit in their February earnings report. The product, which was originally released in the US, is now available to around 150 countries worldwide. Within the announcement, Meta revealed that creators could be eligible for up to USD$35,000 (~£25,733.21) a month based on the views of their reels under the Reels Play bonus programme. This feature, however, already exists within the TikTok community, through a service called the TikTok Creator Fund.
Although the announcement marks their latest move to overtake the competition, investors are seemingly unenthusiastic about Facebook Reels, with the firm's stock dropping a further 2% on Tuesday.
Meta have been battling with TikTok ever since the Chinese-owned platform became the most downloaded app of 2021, overtaking Instagram with 1.9 billion downloads around the world. Their growth hasn't stopped there, as research from Sensor Tower has revealed that in 2021 consumer spending on the social video app, including the iOS version of their Chinese localisation Douyin, reached a peak of USD$2.3bn (~£1.7bn) – up 77% YOY.
The Zuckerberg-led firm has been struggling to keep up with competitors recently due to their focus on building the metaverse. It has been reported that their USD$10bn (~£7.35bn) spend on the digital world in 2021 has left them at a loss. The battle, however, isn't completely one-sided. According to Insider Intelligence, Facebook will reach 2.1 billion monthly users this year, in comparison to TikTok's 755 million estimate, suggesting that Meta still have a chance to come out on top.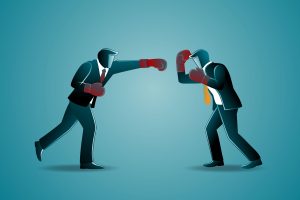 Donald Trump has debuted "Truth Social", a new social media app intended to rival Twitter and Facebook.
The app was developed by Trump Media & Technology, the media start-up Trump created last year to combat what the former president described as the 'tyranny' of Big Tech companies. Launched on Monday (21st February), Truth Social quickly topped mobile downloads in Apple's App Store in the US, but also produced error messages and technical glitches once downloaded.
Truth Social, which operates similarly to Twitter, runs on free, open-source software known as Mastodon. In 2021, Mastodon threatened legal action against Truth Social for breaching their open-source licence by failing to credit their use of the software. Legal action was avoided when Trump Media & Technology added a link to Mastodon to the Truth Social website.
Trump frequently used social media platforms during his 2016 campaign and throughout his presidency, and was banned from Facebook, Twitter, and YouTube in 2021, following his supporters' attack on the US Capitol. The launch of his own app may be perceived as a retaliation for this ban from existing platforms, and has added to speculation as to whether Trump intends to run for presidency again in 2024.
While Trump has not confirmed whether he will run for office for a third time, Trump Media & Technology have hinted at plans to launch their own news channel (a potential rival to CNN), and an entertainment company to rival Netflix and Disney. The company have also indicated toward a venture into cloud computing, posing them as competition to Amazon and Google.

ITV's Paddy Kelly on TV ads; IAB Europe; and Walgreens Advertising Group
Quantcast's Allan Tinkler on the Opportunities Post-Cookie & ID
Dialling up CTV Performance with Audience Plus Context
AcquisitionAd TechAppsBig TechFacebookMeta
Paytm Shares Plunge to Rock Bottom; Take-Two Buy Zynga in Hefty Deal
IAB Europe Fined for TCF Privacy Breaches; Meta Stock Market Value Drops by $20bn
SoftBank Discuss Arm IPO; Meta's Oversight Board Advise Tighter Protection Against Doxing
Get the latest ExchangeWire news delivered straight to your inbox.